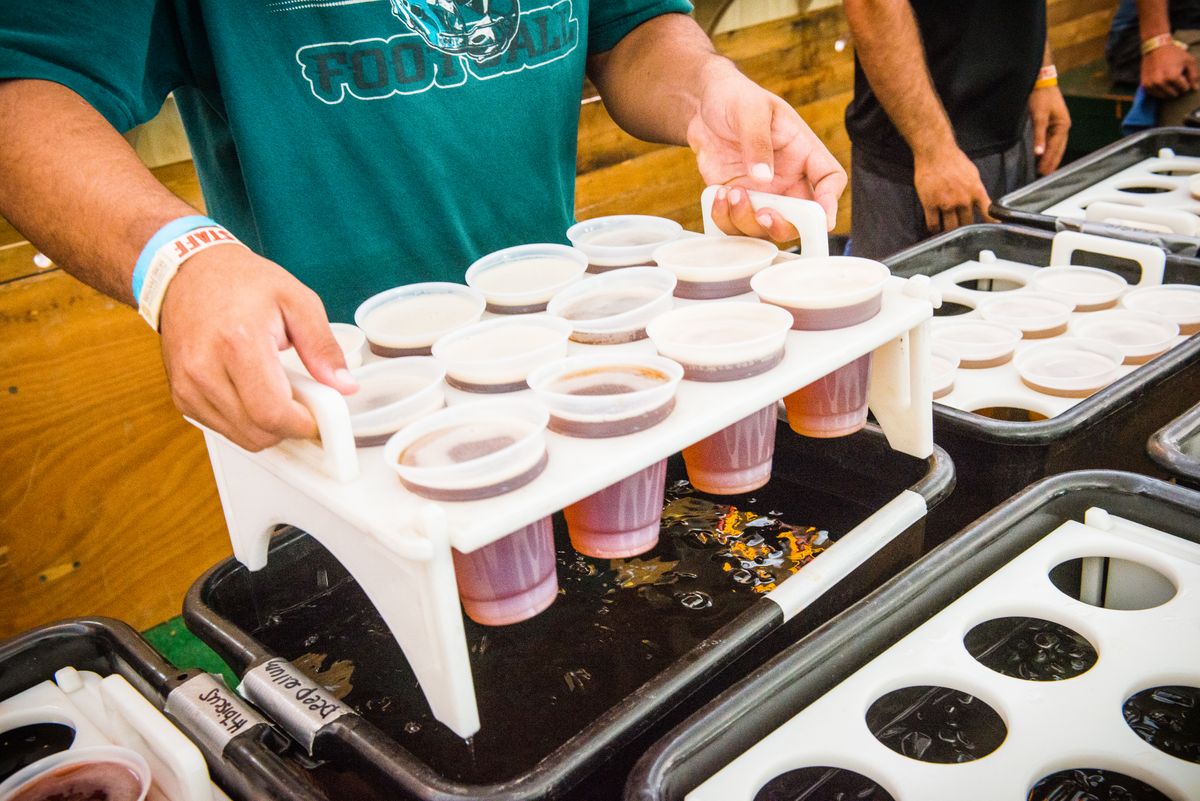 DRAUGHT BEER COOLER RACK
One of the greatest hurdles of outdoor festivals is the weather. The patron wants cold, fresh beer on a hot day. Draught beer can be the hardest to meet this criteria. Once you pour it and set it on a table, the quality begins to degrade.
This drink rack is perfectly designed for draught beer at outdoor events. It is a simple design of three pieces that snap together. It fits snuggly in a standard bus tub. Now you can pre-pour your draught beer and keep it in an ice bath to keep up with high volume, peak hours at events. The beer is cold and the customer is happy.